Buddhist Nationalists March in Myanmar to Support its Army
On Sunday, a large number of people marched in Yangon (largest city of Myanmar) in order to support their military. Myanmar has come under heavy criticism due to violence as it forced hundreds of thousands of Rohingya Muslims to flee to neighboring Bangladesh. At least 2 thousand army supporters, Buddhist nationalists and monks participated in the march. A senior Buddhist nationalist monk, Zagara delivered his words in front of crowd that "I want to urge you to support the military. He said that strengthening the military will ensure our sovereignty and security. Since 25th August 2017, at least 600 thousand Rohingya Muslims from Northern Rakhine state have fled to Bangladesh.  It was due to Myanmar security forces started a campaign against Rohingya villages, especially Muslim community.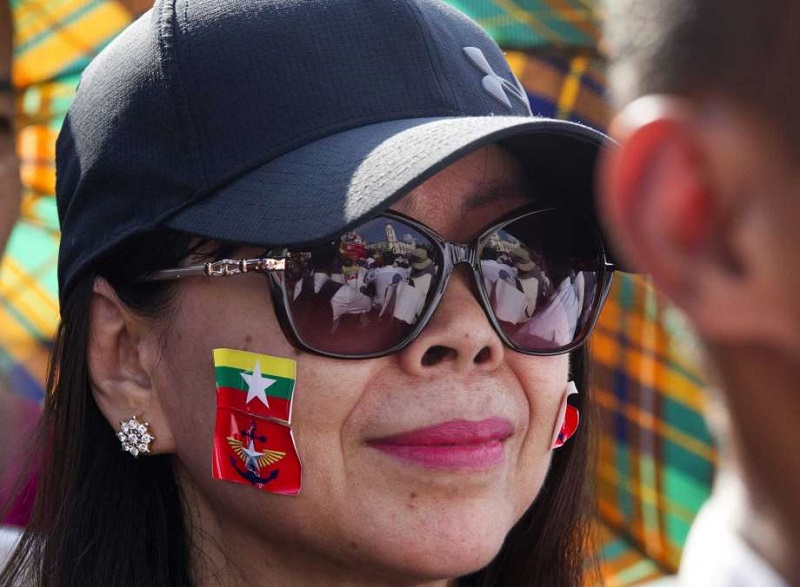 The government of Myanmar said that it was in response to the alleged attacks on police outposts by insurgents. But, the United Nations and others have said the response was unbalanced. The evacuation of the Rohingya Muslims has become a major humanitarian crisis and it sparked international condemnation of Myanmar. A 70-years old retired military soldier, Nyunt Yi served in the army for more than 40 years, said Sunday that the army can protect the national security and to stop the illegal elements. The Buddhist majority of Myanmar has denied that Rohingya Muslims are a separate ethnic group and considers them illegal. They were migrated from Bangladesh illegally and they were living in Myanmar for the past several generations.