ISIS Militant Arrested planning to Attack on a NATO Air Base in Turkey
Local news reported that an alleged Islamic State militant has been taken into custody in Turkey. He was allegedly involved in planning an ambush on a U.S military jet at NATO air base. Renat Bakiev was identified as Russian national and he was supposedly planning to destroy a U.S aircraft using a drone to interrupt its flight at Incirlik air base in Southern Turkey. Local news also reported that Bakiev was arrested after the police observation during patrolling the nearby city of Adana with an objective to execute his attack. Police department mentioned that Bakiev also used a messaging app mostly used by ISIS supporters to appeal for £610 (2,800 Turkish Lira) from other terrorist groups to buy a drone.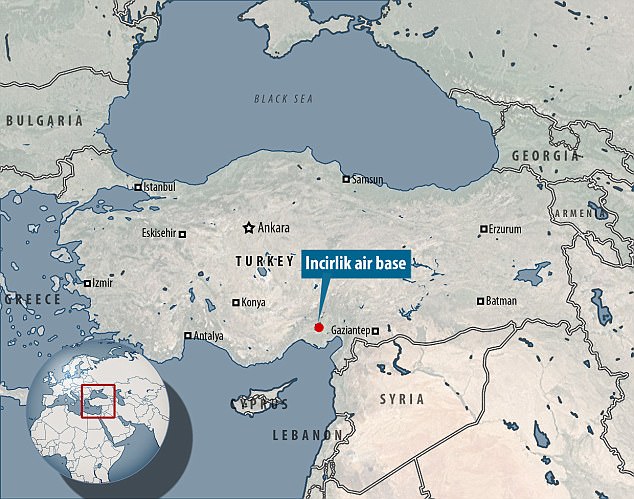 Bakiev admitted during police investigation about formerly trying an attempt to attack the U.S forces at the base, but those attempts were unsuccessful. Bakiev said that he had spent a significant amount of time in Syria and he also planned to target the local Alevi community in Adana. The Alevi religious minority is connected to Shiite Islam who was massively targeted by the ISIS terrorists. A Turkish news agency also mentioned that Bakiev also admitted in front of police that he wanted to kill Alevis due to he believes them as enemies of ALLAH. Point to be noted that the U.S Air Force are using Incirlik air base as a strategic post to conduct the air strike campaign against the terrorists of ISIS in Syria and Iraq. The ISIS militants have used armed drones for deadly attacks in Syria and Iraq.