Shooting incident at UPS Warehouse in San Francisco
An eyewitness who lives across the street of UPS warehouse in San Francisco informed that he heard at least 7 or 8 shots rapidly fired. He saw that workers were running and shouting "shooter, shooter". A data scientist for a start-up company, 30 years old Raymond Deng said on Wednesday that he looked out from his apartment window and saw a group of UPS workers escaping from the building and shouting. Another group of at least 10 workers gathered on the roof and held their hands up after the arrival of police. Police officers went up using ramp and storm the buildings. Another eyewitness said that he heard at least 5 gunshots and saw UPS drivers running down the street and shouting Shooter, Shooter. These gunshots were fired at San Francisco's package delivery warehouse.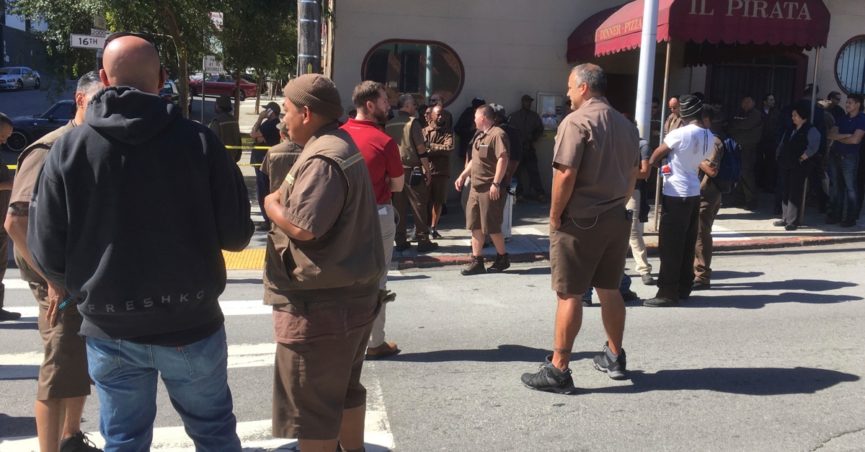 A spokesman from UPS mentioned that 4 people were wounded in a shooting incident at a package delivery facility in San Francisco. The UPS spokesman Steve Gaut has confirmed that shooter was an employee and he turned the gun on himself, but didn't release additional information. He added that 4 wounded victims were taken to the hospital, but their conditions are still unverified. A spokesman for Zuckerberg San Francisco General Hospital Brent Andrew said on Wednesday that hospital had received shooting victims, but their conditions and numbers aren't confirmed. The San Francisco police also confirmed the shooting incident, but stopped commenting for more information. This shooting incident happened in a building located in the Potrero Hill, 2.5 miles away from San Francisco.