Triceratops Fossil of a Dinosaur Discovered in Colorado
KDVR reported that a rare dinosaur fossil discovered by construction crews working on a new public safety facility in the Colorado city of Thornton. On Friday, crew members working at the site have discovered what appeared to be a triceratops skull and skeleton. Scientists from the Denver Museum of Nature & Science also visited the mentioned site and they have confirmed the discovery. DMNS Curator of Dinosaurs, Joe Sertich issued a statement for media, he said "My heart was racing; I realized it was a pretty important dinosaur discovery. Sertich said that it is probably one of only 3 skulls of triceratops discovered along the Front Range area.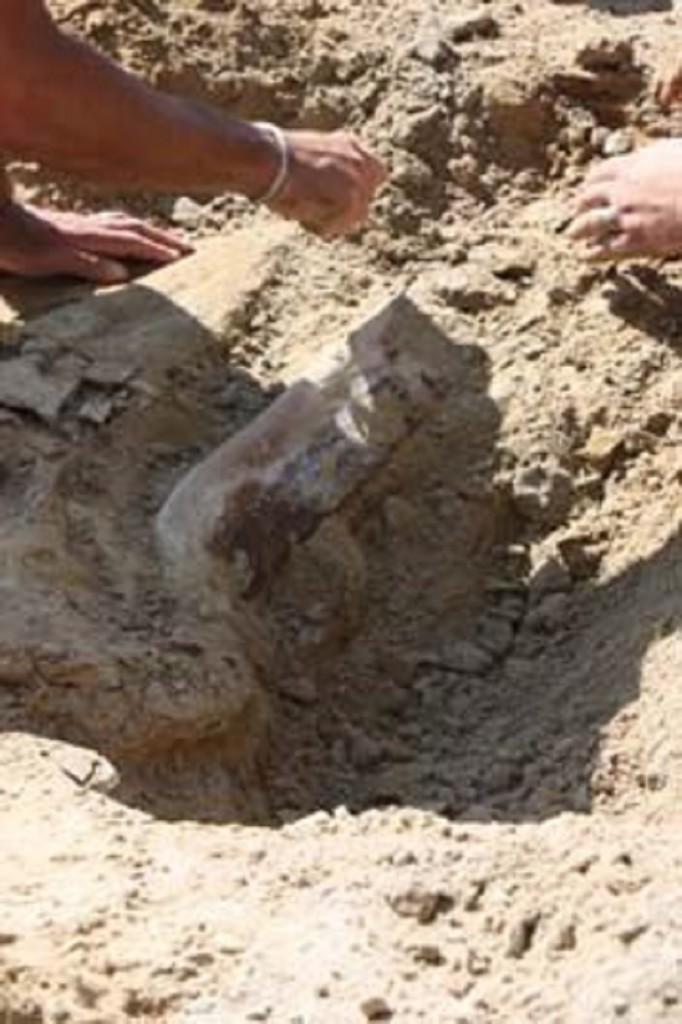 Sertich further indicated that most fossil discoveries along the Front Range are from a part of the Southern Rocky Mountains. They are from the Ice Age, between 10 thousand and 12 thousand years old. But, the recently discovered fossil is much older and much rarer. He added that this dinosaur has been laying here for more than 66 million years. He said, "I'm over the moon right now regarding this dinosaur fossil". Officials with the City of Thornton confirmed that construction crews have stopped working in this specific area where the fossil was discovered. City officials stated that the DMNS scientists will capture the area in order to carefully expose the fossil and finding  for any other bones that remain uncovered, and safely extract them. Scientists hope to eventually house the fossil at the Denver Museum of Nature and Science.